WHO WE ARE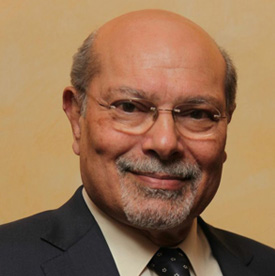 Aziz M. Bhaloo
Co-Founder & Chairman
The Foray Group


Aziz M. Bhaloo is a Co-Founder and Chairman of The Foray Group. Prior to founding The Foray Group, Aziz held various management positions at Esso Kenya and at Esso Chemicals Canada. During his time with The Foray Group, Aziz established, managed or invested in several businesses, including Centres for Early Learning, Food for Tots (currently Wholesome Kids Catering), PCL Packaging, and various other Foray investment companies.
Aziz has been involved in community service throughout his career. He was Vice President and then President of the Ismaili Council for Canada from 1987 to 1999.  From 2007 to 2016, he was the Diplomatic Representative of the Aga Khan Development Network (AKDN) in Kenya, a position to which he was appointed by His Highness the Aga Khan. His mandate included liaising with the Government of Kenya in respect to development activities of AKDN Institutions, inter-agency coordination and representing the Network with the Diplomatic community and other development partners. His long-standing volunteer activities include Chair, Focus Humanitarian International Coordinating Committee, National Committee member, Aga Khan Foundation Canada; member of the Sunnybrook Hospital Foundation Board and member of the George Brown College Foundation Board. These activities have earned him various awards including the Queen's Golden Jubilee Medal of Honour and the title of Vazier by His Highness the Aga Khan.
Aziz holds an external Honours Degree in Mechanical Engineering from the University of London, and has been awarded an Honorary Doctor of Letters Degree by Wilfred Laurier University for his services to humanity through business and community work.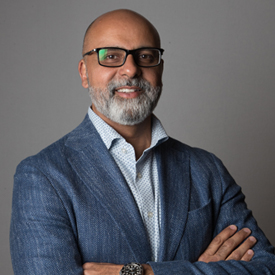 Azam A. Bhaloo
CEO
The Foray Group
Azam Bhaloo is the CEO of The Foray Group. He has served as President since 2002 and previously held roles as Chief Operating Officer and General Manager of Food Services. Prior to joining The Foray Group, Azam obtained his CA designation with Ernst & Young. Azam graduated from The University of Western Ontario and has an MBA from The University of Toronto. Azam's value-driven, entrepreneurial and strategic leadership approach embraces true Impact Investing, financial growth and a commitment to Enriching the Lives of customers, partners/investors, employees and the communities we live and work in.