EMPLOYEE VALUE PROPOSITION

THE FORAY GROUP CHARTER

I Enrich Lives
I am a Trusted Partner

I act with

Integrity

I am

Fully Engaged

I

Excel

I

Collaborate

I am

Growing

I make an

Impact
I am Foray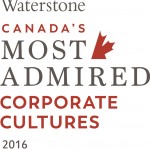 EMPLOYEE VALUE PROPOSITION

The Foray Group takes great pride in our Employee Value Proposition and acts intentionally to create a culture that Enriches the Lives of not only our customers but also our employees. We know that engaged employees are successful employees. In order to achieve a strong culture of engagement, at The Foray Group, we:

Foster a passion for Enriching Lives in everything that we do

Live our values daily and in all interactions both internally and externally

Offer a wide range of benefits that add significant value to employees and their families

Enable each employee to develop ownership of their work and as such be inspired to achieve business and personal success

Provide employees with the opportunity to focus on their whole self, including: physical, mental and emotional health, through a variety of programs which have included walking clubs, monthly wellness newsletters and weekly meditation sessions

Enable our employees to devote their personal energy, leadership skills and business strengths to support outreach programs such as Habitat for Humanity and World Vision which enrich the lives of many
The Foray Group has been voted one of Canada's 10 Most Admired Corporate Cultures for 2016 in the category "Growth and Small Cap Mid-Market and Enterprise Organizations".  This national program annually recognizes top Canadian organizations for having cultures that have helped them perform successfully and remain competitive.
This award is recognition of our collective commitment to "Enriching Lives". 
You will find Waterstone's website announcement here:  http://canadasmostadmired.com/